A TACX NEO BIKE ELÉRHETŐSÉGÉRŐL 5 HÓNAPJA POZITÍV INFORMÁCIÓ NINCS, 2021 ÉVI RENDELÉSEINK TÖRÖLTÜK.
NÉZZ SZÉT HASONLÓ TERMÉKEINK KÖZT!
---
NEO Bike Smart
This Revolutionary Smart bike trainer is designed to create an unprecedented, one of a kind and immersive experience. It is equipped with vivacious features like Virtual shifting, Gear Feel and descent simulation. It is without question the most innovative smart bike offering the most realistic cycling experience possible. Compatible with most popular applications like Tacx, TrainerRoad and Zwift.
REALISTIC, AS IT SHOULD BE
Simulating your outdoor ride indoors is what this Smart bike trainer is designed for. With Dynamic Inertia, Road feel and Gear feel the Tacx NEO Bike brings you the most realistic and smooth cycling feeling possible.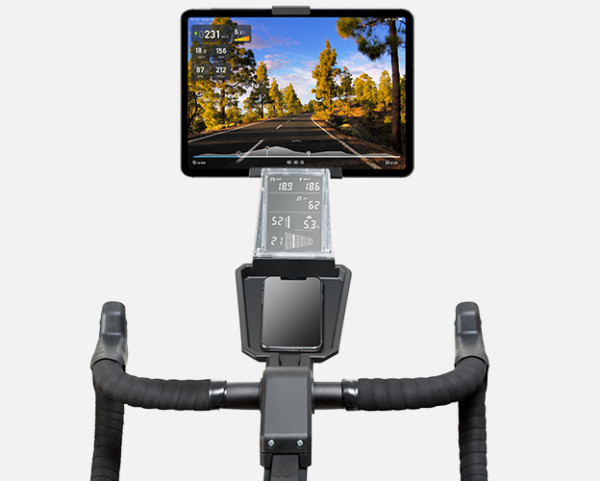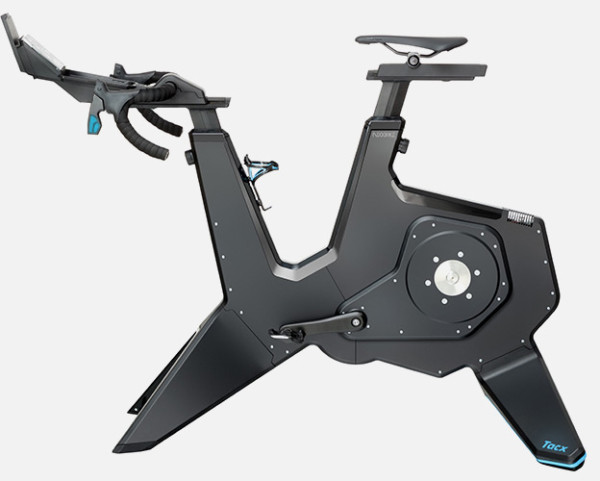 EXTREMELY QUIET
The combination of NEO Smart technology and the internal design of the NEO Bike resulted in the most silent indoor bike trainer available.
INCREDIBLY POWERFUL
Unmatched power. The NEO Bike is able to resist sprints up to 2200 watts and simulate climbs up to a 25% incline. Making sure this trainer is able to deliver during the most intense training sessions.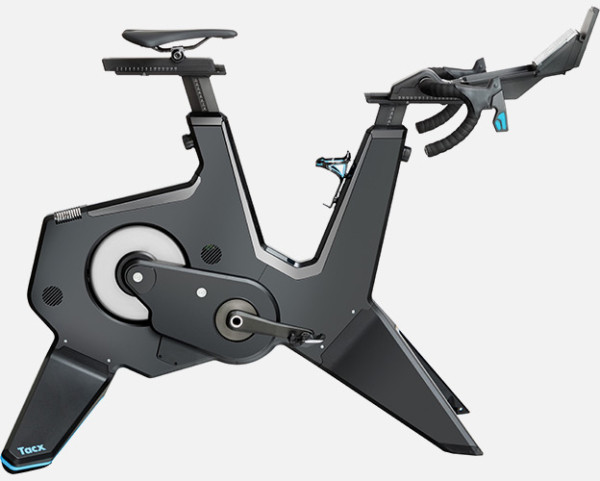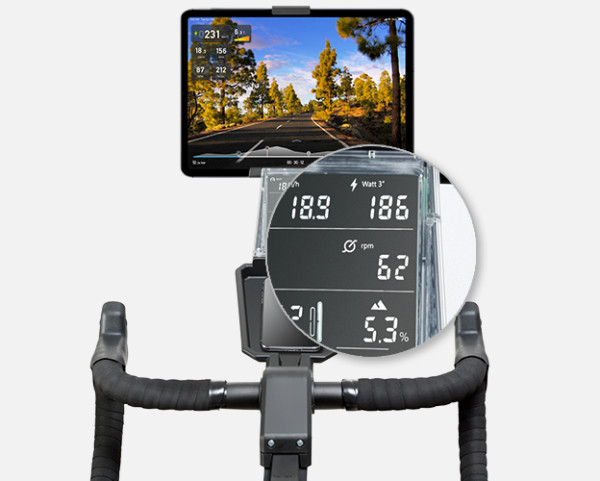 ACCURATE AND RELIABLE
The Tacx NEO Bike measures your power with incredible precision, making sure you that your data is accurate and reliable. This Smart trainer is the only trainer that doesn't require a calibration process. It measures your power with a maximum deviation of 1%
DYNAMIC INERTIA
Dynamic inertia is developed to control the mass inertia (ride feel) as realistic as possible. In contrast to the mass inertia of a flywheel, Dynamic inertia compensates for weight, speed and angle of inclination. This ensures the most realistic and smooth ride feel.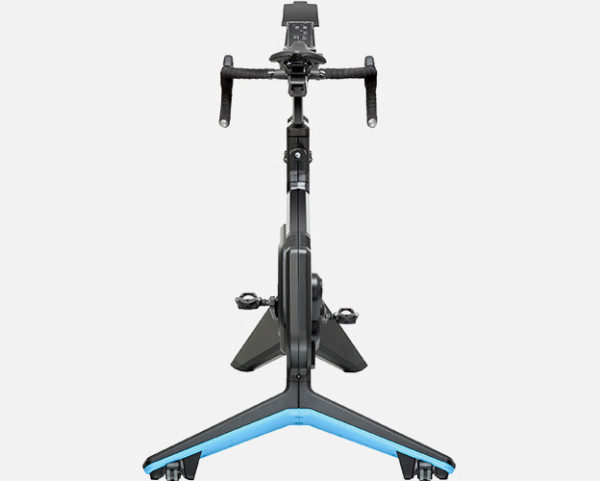 CUSTOMIZATION
Pedals, saddle, bar tape and crank lengths
4.5" DISPLAY
Shows your data and allows for easy setup and manual control.
CONTROL BUTTONS
Change the setup or manually control the trainer.
2 USB CHARGERS
Power up your smartphone or tablet.
PLUG IN / PLUG OUT
Choose to train with or without mains power.
ISOKINETIC & ISOTONIC
Train on a fixed speed or power level.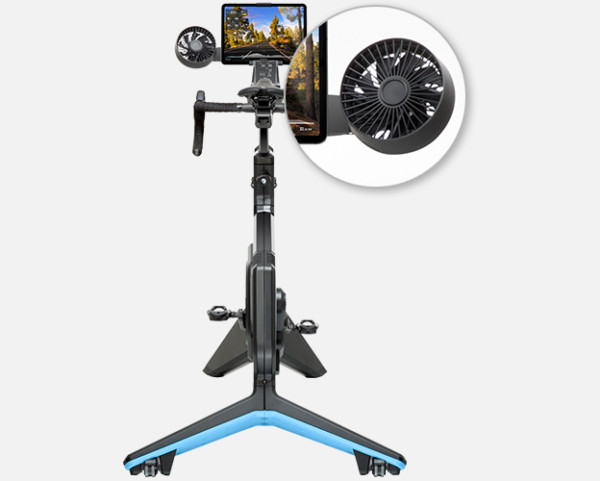 INTERACTIVE AIR FANS
The two air fans on the handlebars of the NEO Bike are interactive, the air flow will adjust to the speed, power or heart rate you are cycling with. The air flow can also be set at a constant speed.
REALISTIC 'VIRTUAL' SHIFTING
Like your road bike, the NEO Bike is able to shift gears, but only virtual gears. By pressing the up or down buttons on the shifters, you are able to change the gearing of your virtual drivetrain instantaneously. A clear display in the front shows which gears you're in. These virtual gears are customizable with the Tacx Utility app.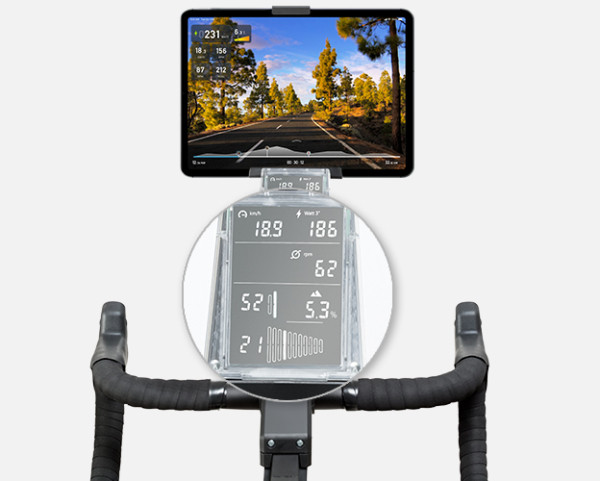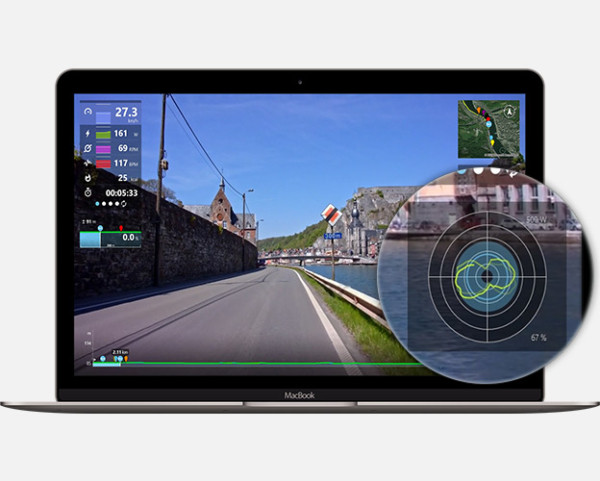 PEDAL STROKE ANALYSIS
The NEO Bike Smart measures the position of your left and right leg. This allows you to precisely measure and analyze your pedaling technique in order to develop a more effective pedal stroke.
ROAD FEEL & GEAR FEEL
Experience the feeling of riding over cobblestones or shifting gears. The Road Feel and Gear Feel features simulate the vibrations of different road patterns, but also your virtual chain jumping into a different gear. This immersive feature is unique to the NEO trainer series and can be used with Tacx Films and Zwift.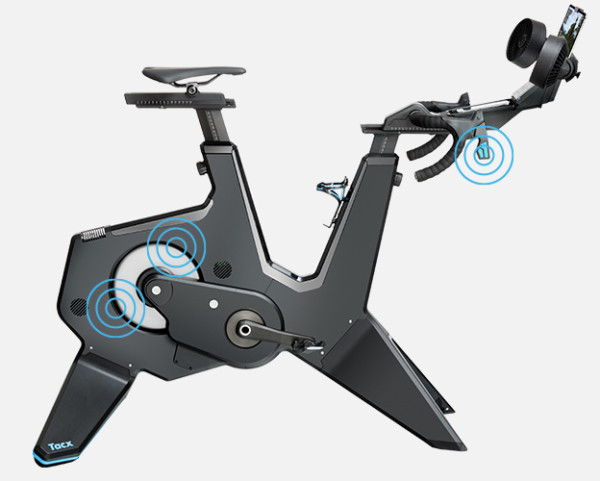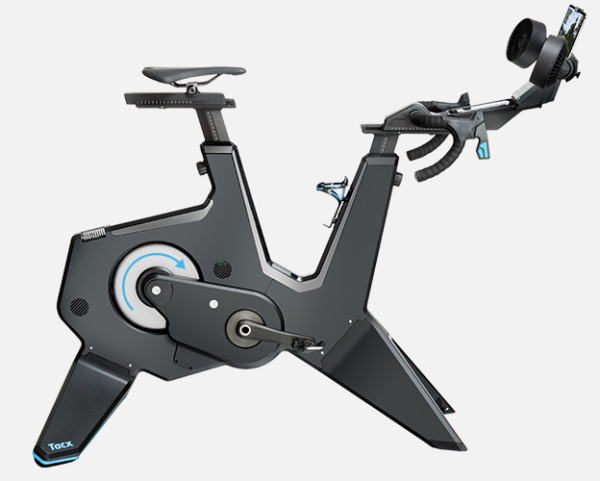 DESCENT SIMULATION
At the top of a hill or mountain there is always that exciting feeling of accelerating into a descent. Exactly that feeling is what this bike trainer gives you. The NEO Bike accelerates when on a descent.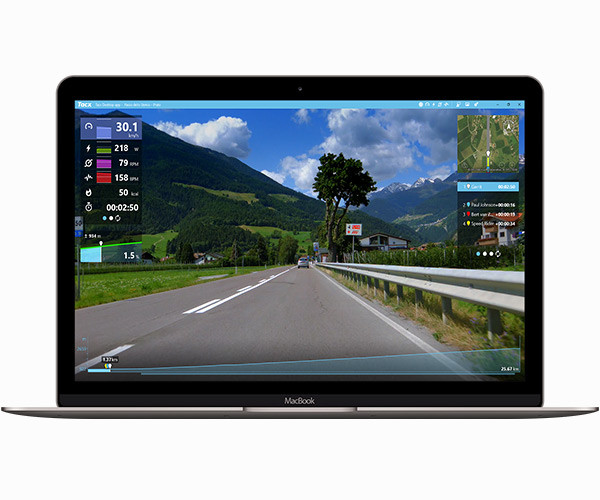 ACX CYCLING SOFTWARE
Explore the world with high quality Films and GPS workouts while challenging your friends. Train efficiently with structured training plans and cycling workouts. Analyse your data, export your activity to Strava, and make use of many more features. Read more about our software at the webpage.
YOUR FAVOURITE APP
Train with your favourite cycling software like Zwift, TrainerRoad and Sufferfest. The Tacx Smart trainers are easily connected to and controlled by most popular training apps. Race online in the virtual worlds of Zwift, achieve your cycling goals with the training plans of TrainerRoad, or anything else.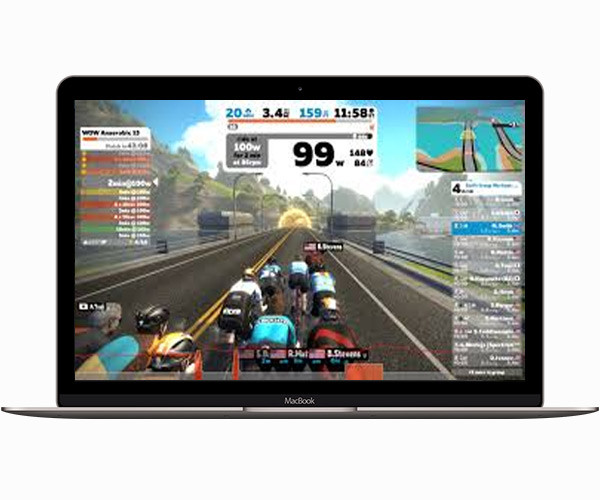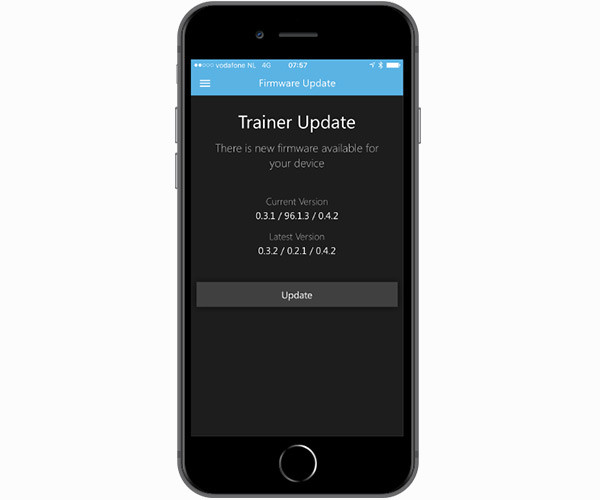 TACX UTILITY APP
With the Tacx Utility App you can easily upgrade the firmware, test and calibrate your Tacx Smart trainer. Download this app for free from the App store or Google play.
BIKE COMPUTERS & WATCHES
Easily connect your Smart trainer to your bike computer or sports watch. Display your workout data on these devices. A selection of bike computers and sports watches are also able to control the resistance of your Smart bike trainer.